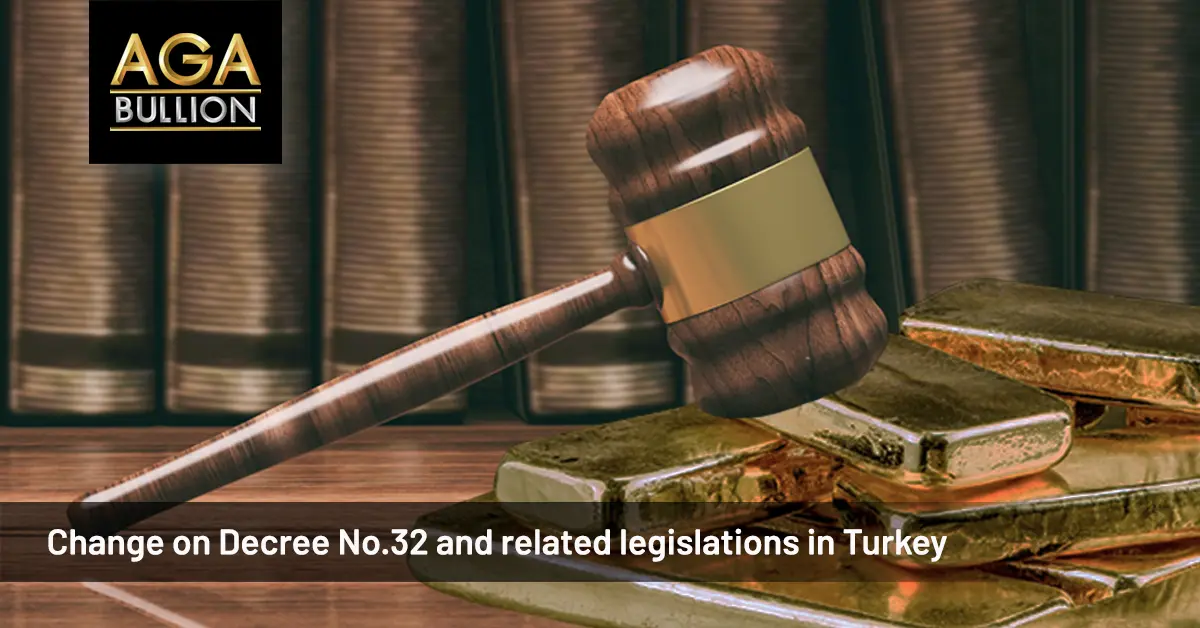 Change on Decree No.32 and related legislations in Turkey
According to the new legislation announced on February 23, 2021; Considering the importance of determining the quality of the imported gold with the decision of the Ministry of Treasury and Finance regarding Decree No. 32 on the Protection of the Value of Turkish Currency published in the Official Gazette; "Analysis report" to customs administrations for imports of non-standard unprocessed precious metals.
To increase transparency and reliability in import transactions, it was predicted that the "analysis report/assay report" in question could only be issued by the General Directorate of Mint and Stamp Printing House.
On the other hand, by regulating that unprocessed precious metals can only be imported in cash, cash for goods, and free of charge payment methods, the import of unprocessed precious metals is restricted to "free" payment methods and the procedures and conditions specified in the decision. Also, the practice of bringing standard unprocessed gold to this country was ended.
According to the new decision; At least 3 days before the import, the Annex-3 document must be filled in, submitted, and approved by Borsa Istanbul. The content of Annex-3 document is; The name of the institution to import, the gross kilogram weight of the precious metal, the invoice value of the import, the method of import, and the method of payment. The precious metal can only be imported into the country from Customs with the Annex-3 certificate approved by Borsa Istanbul.
If the precious metal is non-standard, it is first taken to the General Directorate of the Mint and Stamp Printing House and then to the Borsa Istanbul. After completing the Annex-2 form, which must be filled after import, transactions can be made in Borsa Istanbul.
Apart from these, Borsa Istanbul is advancing a more transparent process by including the company documents of the importing company in the harmonization process. "
We hope it will be a good time for all import and export Borsa Istanbul members.

For the relevant legislation, please see the link:
https://borsaistanbul.com/files/kiymetli-madenler-piyasasi-proseduru-(31-pro-01).pdf