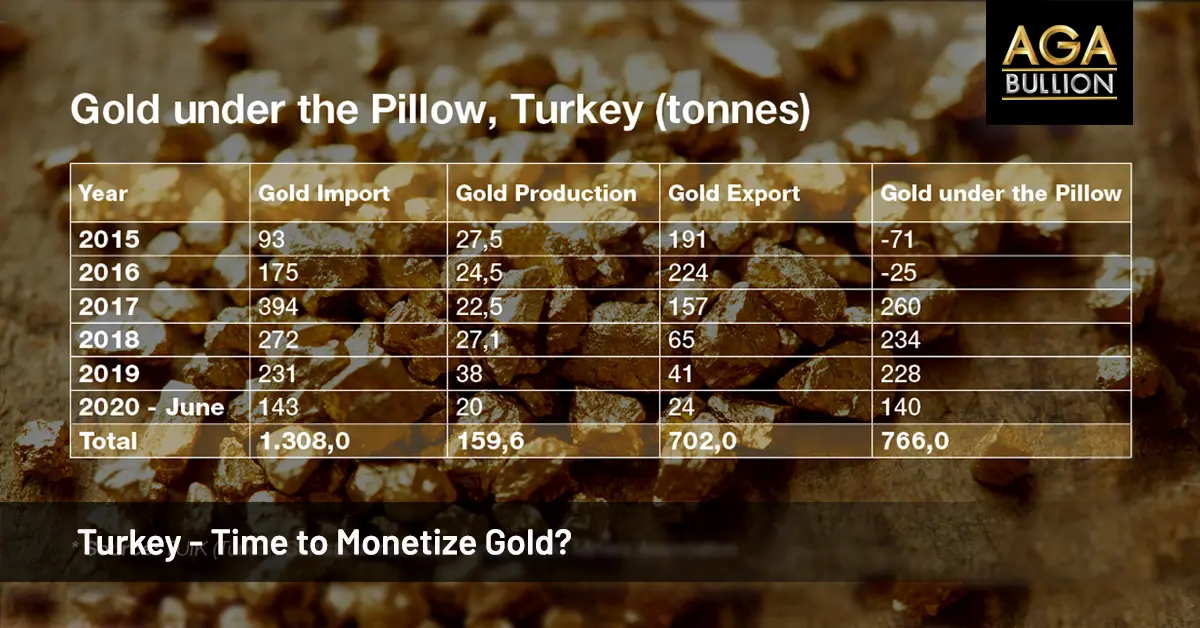 Turkey – Time to Monetize Gold?
Recent events in Turkey has created a financial storm raising uncertainity on the purchasing power and stability of the Turkish Lira.
Making predictions in emerging markets has always been a tough job. For Turkey, it's become near impossible.
Bank strategists tore up their bullish lira forecasts this week and now are largely in the dark on where the currency goes next. Some are using past crises as a guide, while others are watching for evidence that the central bank is propping up the currency and studying the swaps market.
Physical gold holdings of individuals, more commonly known as 'under the pillow gold holdings' is a serious financial resource for the country's economy, but this resource is currently out of the financial system.
By bringing this gold into the financial system, it provides mutual benefit as individuals earn a profit by lending their gold into the financial system and the financial system can efficiently use the gold reserves to manage their foreign currency obligations. This in turn stablises the local currency that is a win-win for all.
The studies in the following table are based on calculations made by the Central Bank of the Republic of Turkey.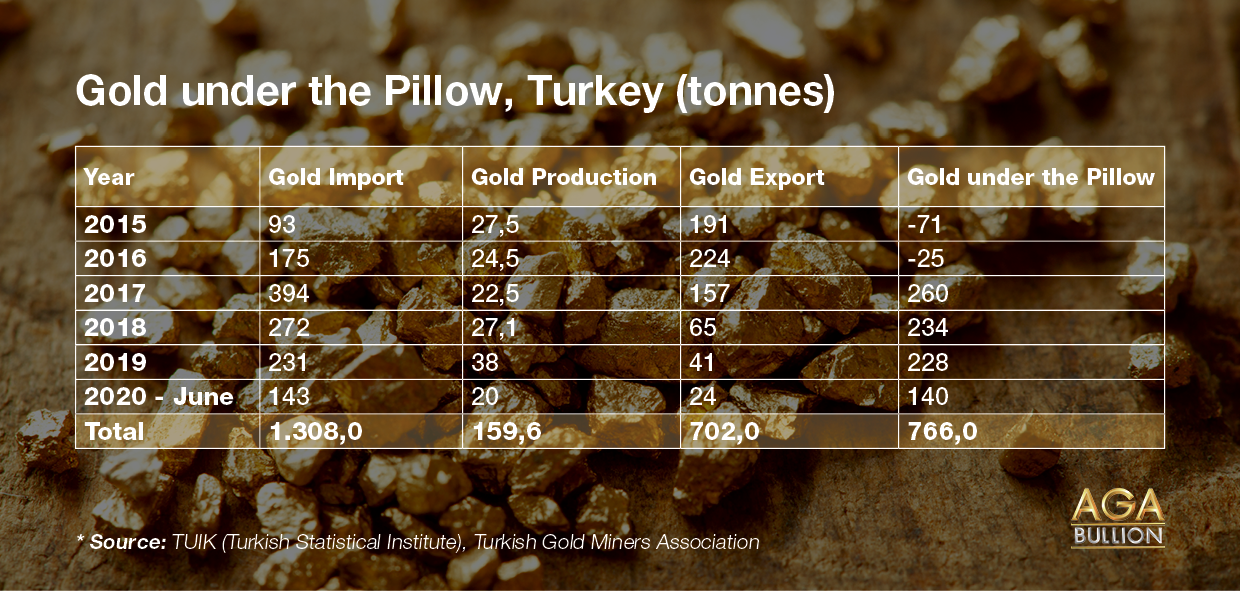 According to this calculation, 766 kg of gold has gone under the pillow in the last 5 years. Over the last thirty years it is approximately 3 thousand tons. Considering the large amount of unregistered trade in the past years and the Ottoman period gold, which is still in circulation, this figure is estimated to be around 5 thousand tons under the pillow. As of July 2020, it is valued at 310 billion USD dollars.
In India, which ranks second in the world in physical gold demand, the estimated amount of gold under the pillow is approximately 25 thousand tons. Considering that the population of India consists of approximately 1.4 billion people; There is 17 grams of gold per person under the pillow.
In Turkey, when we divide by gold under the pillow with our population of 83 million, it is about 60 grams per person.